Philosophy and Mission
A Children's Garden Preschool collaborates with parents to build a foundation for lifelong learning. We strive to:
Nurture physical, emotional, social, and cognitive growth as an interrelated and continuous process.
Offer a developmentally appropriate play-oriented program with a wide variety of indoor and outdoor activities, such as art experiences, dramatic play, stories, and music.
Provide a safe, loving, and caring place for children and their families.
A Children's Garden embraces a progressive philosophy based on the work of John Dewey. We recognize that play is the work of children. Our children learn to think, reason, question, and experiment as they participate in hands-on activities with a stimulating variety of open-ended materials.
 Our Staff 
We have an experienced and dedicated group of teachers and administrators. Our teachers create a supportive and challenging environment to encourage children to participate. All of our teachers are fully trained and credentialled in early childhood education, in addition to being first aid and CPR certified. Our long-term teaching staff is dedicated to the children in our community.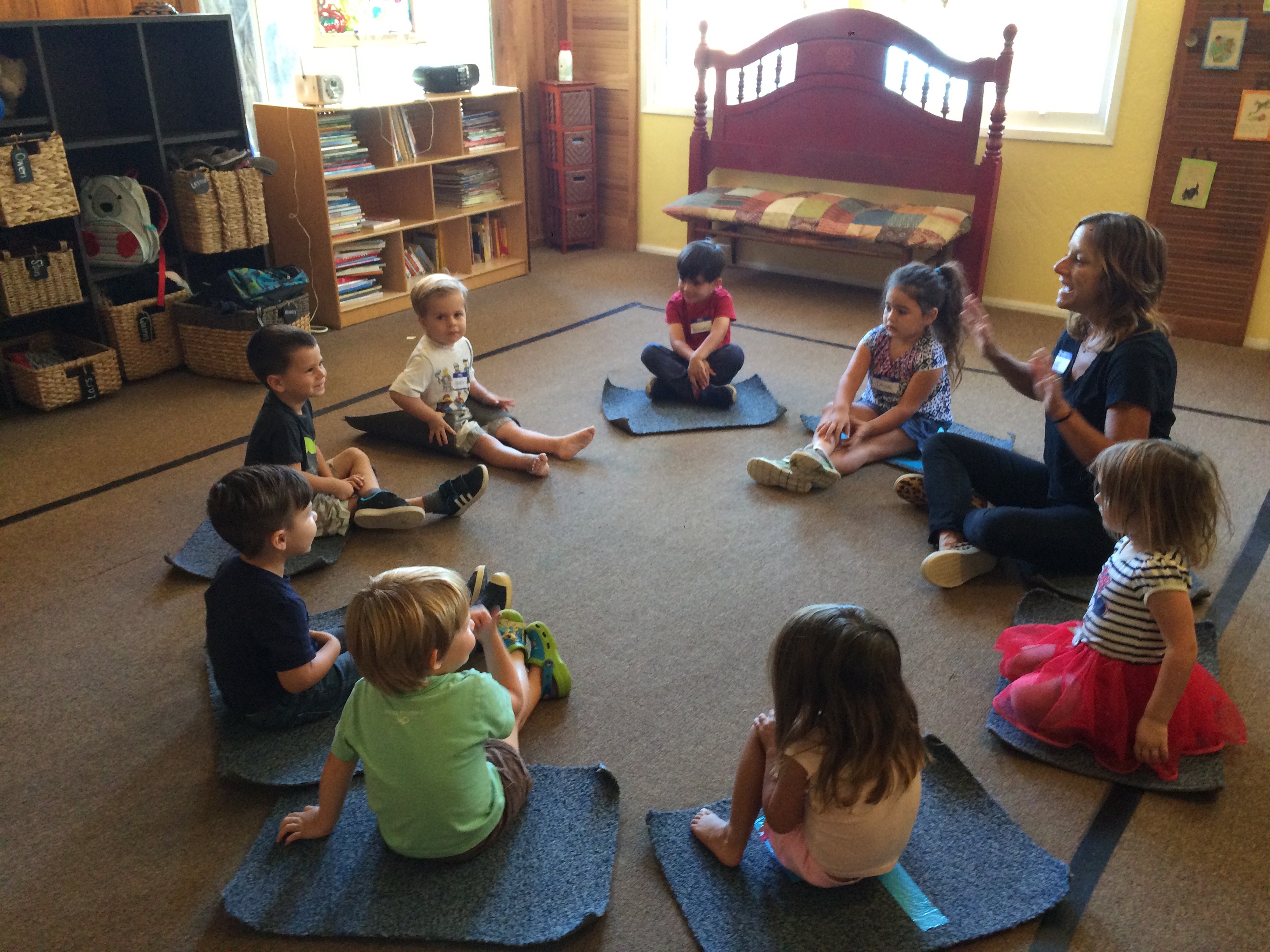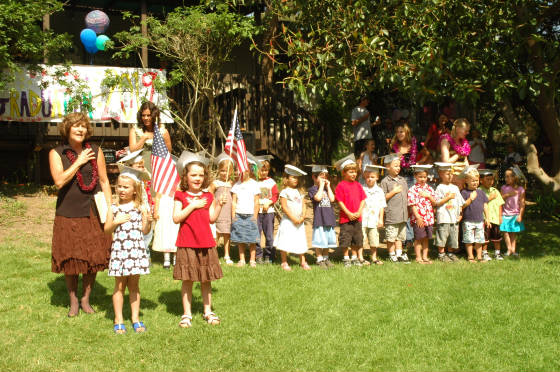 Cathy Horton, Owner
Director of A Children's Garden: Encinitas
Cathy is pictured here with the 2006 Encinitas graduating class. Cathy started A Children's Garden in 1979, and she has been dedicated to our schools ever since.
Leucadia and Encinitas present an art show each June that coincides with a graduation ceremony for children entering kindergarten. This annual school event for all children has been a part of our community for years and is often featured in our local news. Many families come back each year to visit and admire the creative art projects based on children's literature. Our goal is to teach children to connect to their community through long-lasting friendships and traditions.